Good Fibrations
Wearable Art
Mohair Locks
It's All About the Goats
The Farm
a heartfelt welcome to my website
I'm happy to have you "browse by"-- in honor of our mid-October 2018 launch of the site, I'll be offering free shipping for a month !
From the beginning, this area of WNC called Appalachia has drawn folks with a fiber background -- settlers from England, Ireland & Scotland who raised sheep and brought with them a rich heritage in fiber arts. They raised the animals and processed the fiber, step by step, into clothing.
I replicate that process as closely and sustainably as possible -- raising my angora goats, having their fiber spun into yarn, then hand-painting the skeins for customers…from pasture to product, goat to garment !
Give a call and come meet the goats -- "where fiber makes friends" !
Events on the Farm & Community OutReach
ATTENTION all fiber and fiber animal lovers -- it's all happenin' right in our midst again this year @ the sprawling WNC Agriculture Center in Arden, NC @ the Davis Arena, one of the largest fiber festivals east of the Mississippi -- if it's fiber related, it's here !And so will...
Good Fibrations has kicked-off a Go Fund Me Campaign to rehab my 100-year-old barn. Good Fibrations has enriched the local community at large with many annual community events -- we're asking the community's help to continue the mission. Thank you for each and every donation thus far, read on !
Nuthin' quite like a leisurely autumn visit to the farm.  This weekend is a fun way to kick off your holiday gift giving by SHOPPING LOCALLY !  I'll have a plethora of colorways for all y'all lovers of yarn, roving and locks -- plus my signature handwoven shawls and handknit hats, scarves, cozies, and wraps. As always, you'll...
meet marcia, owner / fiber farmer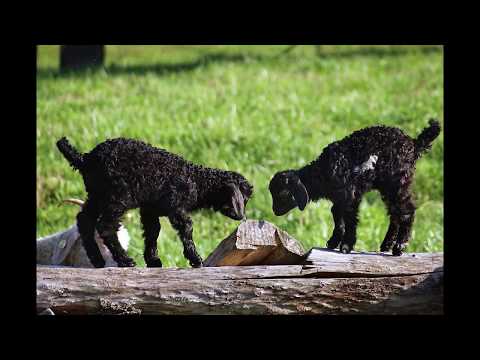 Visitors Say...........
"It was an awesome Knitty Gritty Day. Thank you, Marcia, for all your help and sharing your amazing talent. This place is lovely and has the best goats, most beautiful fiber and the most gorgeous hand-dyed yarns." Cindy F
"I have loved working with Marcia and her wooly goats. Her farm is beautiful and her smile is infectious -- she's a sweet, so true salt of the earth folk." JCC
"Had a great time hearing Marcia and Lynnie speak to the Piedmont Fiber Guild in Gastonia, NC -- lovely people ! Can't wait to visit the farm !" Beth N
"Art & Yarn in the Barn -- a great day full of creativity and new friends...thank you, Marcia." Ruthie G
"Mark and I enjoyed the art, the goats and your amazing fiber ! Thank you for hosting and inviting us to visit. We' d like to come back !!" Dana B
"Your home has always been full of beauty, love and joy. I am certainly happy that our paths crossed !" Deb B
"I took Ruthie's wonderful needle-felting class and it set me on a totally new creative path -- easier than you'd think, I loved it !" Alison J
ASAP Farm Tour is THEE best-ever weekend of the year !" Lynn W